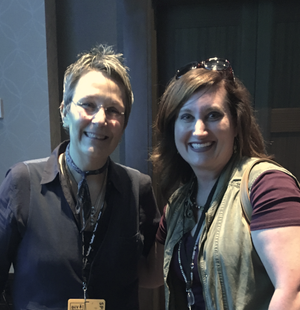 It's always refreshing to hear the truth about the music business from someone you admire as an artist. And Mary Gauthier is one of those rare artists who is as honest about her career as she is in her songwriting (check this epic post out, if you missed it).
"Make 'em laugh, cry, dance and they will give you money," she said matter-of-factly during her interview at the CD Baby DIY Music Conference in Nashville. During her candid keynote, she shared wisdom about everything from songwriting to the music business.
Here were a few of the gems...
"Everything rests on the song"
"Connecting hearts is what it's about"
"Songwriters are dealing with alchemy."
"We are called to do this for different reasons. But, I do believe it's a calling."
"The focus on fame is a distraction."
"We get paid to say the thing that most people would pay not to say."
And here's a bit of video to learn from as well..
Segment 1: How does Mary manage her career?
Segment 2: How artists should think about 'old' albums?
Segment 3: A Song before it's time...
And I made a couple of my favorite quotes from the conference into 'Mary memes' - please share on social media!