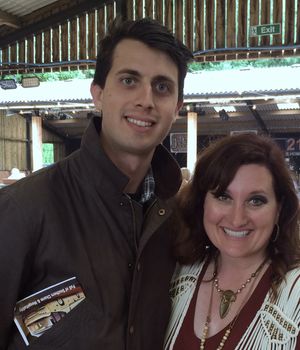 Luke Roberts and Shantell Ogden on site at Buckle and Boots Festival
Award-wining artist/songwriter Shantell Ogden signed an agreement today with Luke Roberts and Lime Tree Music PR to promote her upcoming release
The Road That Drives Me
to media and radio outlets in the U.K. and Europe.
"We saw Shantell's brilliant set at this year's Buckle & Boots Festival and spent some time with her there, and we're proud to be working with her to help grow her presence further here in the UK," said Roberts. "Having had a preview of the album and after working with Shantell to select the first lead song, we're looking forward to seeing her brand new music impact country radio, blogs, websites and print press this side of the pond!"

Lime Tree PR is a UK-based bespoke PR & publicity agency, dedicated to helping grow the presence of international country artists in the UK & Ireland. To learn more visit their website.