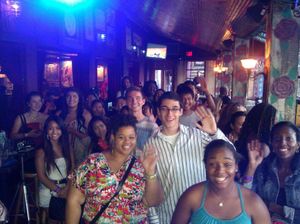 You Never Know Who's Out There


Sometimes you're playing a show somewhere (like in LA at the House of Blues Hollywood) and you think, "I'm not really sure who's out there in that crowd and I don't know more than a couple people here."
But, you just keep playing and singing your heart out because, well, that's what you do. And you hope and pray that maybe something you are playing or saying is hitting someone.
And then you leave the stage, fight your way through the crowd to exit and stop to chat and get a photo with the next artist that's coming on stage (in this case Tori Kelly).
Then later you realize that Randy Jackson, the judge from American Idol was there, and even ended up in one of your photos, and you had no idea.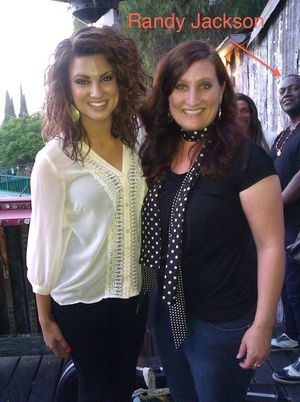 Me with Tori Kelly and American Idol Judge Randy Jackson  
The moral of the story? You just never know how close you might be to an American Idol audition- and clearly, I don't watch that show enough!