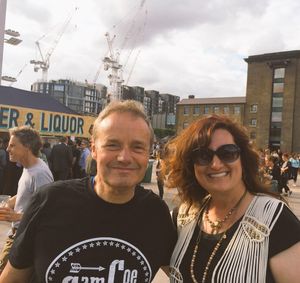 Thanks to Jonathan Peter Barker (above) there is now a new U.K. and Ireland Fan Community on Facebook to follow and connect with Shantell about music, news and future tours in the region. 
"Country music is becoming popular in the UK and Ireland," said Jonathan. "Shantell is one of a few artists I want to help to become more known here in the area and building a community is a great way to do just that!"

Shantell completed a successful three week U.K. and Irish tour, playing at festivals and major music venues across England and Ireland, including Buckle and Boots (photo below) and Noshville. The tour, which ended July 3, included radio interviews with prominent radio stations as well.
To join the new community and receive updates, 
click here
.