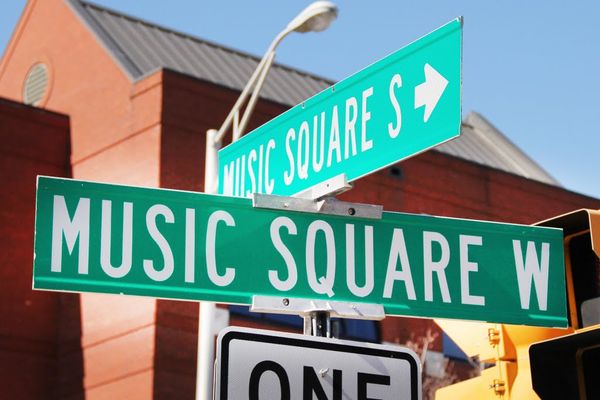 I seem to do a lot of mentoring and coaching of other artists. This isn't because I feel like I have this all figured out in building a music career, not even close. It's mostly because I know how hard it is, first hand. I've been on this road for 17 years now. And, I also know how frustrating it can be to not have any help as an indie artist when you are trying to figure out the next step. 
When I get asked questions from young artists, or artists new to Nashville, I can guarantee I will be asked at least one of these questions. So, I wanted to share the answers for those who might be wondering the same things. In fact, I might just send a link to this blog instead of sitting down for coffee with people from now on. ;) 
1. I've written some lyrics, could you put them to music?
Usually about twice a month someone asks me to write music for lyrics they've written (or lyrics for music). The short answer is "no." Why the answer is no is that I already have a great group of professional songwriters that I co-write with. We write some really good songs, and we also have some connections to further promote the songs we write- so it's a win-win for us all. Yes, it is a harsh reality, but it's also true for me too. For example, I haven't had 20 #1 hits so I would never walk up to someone who has and ask them to write with me. It's just one of the unwritten rules in Nashville. 
Having said this, some professional songwriters will do paid co-writes with people who have never written a song. It's one way they monetize their skill. I know a songwriter who does about five of these paid writes a month, and it's a main source of income for them. And, you can also look for collaborators who are local to where you live too through local songwriting clubs like NSAI. 
2. I've written a song that would be great for (insert famous person's name here), how can I get it to them?
First of all, good for you! And, honestly, you have a
very slim
chance of even getting to the artist with that song and some MAJOR competition. The reason is that most artists write for themselves because they don't want to lose money in songwriting and publishing royalties. Here's the real deal… 
On every given major artist's country album, there are usually only about 2 songs that will come from outside the artist's camp. The artist's camp is comprised of their producer, publisher and songwriters they know. A good example of this is Luke Bryan. Luke has close-knit group of hit songwriting friends: Dallas Davidson, Rhett Akins and Ben Hayslip (known as the
Peach Pickers
) who write songs with and for him. Dallas and Luke were roommates when they moved to Nashville and have been friends forever. So, unless you are a Peach Picker or writing with one of them somehow, you have a very slim chance of getting Luke to record your song. 
So what about the other two songs on the record that weren't written by the artist or someone in the artist's camp? 
The first place the label is going to go is to their catalog. For example, if Brad Paisley is looking for songs he didn't write, Sony will go to their publishing company Sony/ATV and they will look through literally thousands of songs they have. The reason is that they have invested money in those songs because they paid staff songwriters (songwriters with publishing deals at Sony) to write them. They want to make their money back, and it makes total business sense they would want to keep that money in the Sony family. 
The last place the artist/label is going to look for songs is from a song plugger (someone paid to pitch your songs for you, like an agent) or another publisher. Let me just say that there are a lot of sharks in the water in this world. If you want to try this route and are just starting, use a service like
TheSongTuner.com
because they actually work with reputable song pluggers and you only pay if you really have a song that fits what are looking for instead of a monthly fee. They also give you constructive feedback on the song. 
3. How do you get your songs into film and TV?
Read this blog
to answer that one. 
4. How do you make money in music?
Ah, the big one. There are lots of ways to make money, but
making a living
is a whole other story. Let me give you a couple of real examples from my career. 
About six years ago, I had my first song cut and released to country radio as a single. The artist spent around $1,200 recording it and $8,000 to promote it, and we were all really excited. The song climbed the charts into the top 60 or so, and got airplay on hundreds of stations. People were sending me emails about how I had 'arrived.' It was awesome, and it still is! But, financially from that song, we all made about $30 each on the songwriter/publisher side.
Yes, that is all.
Here's another real-life one. In my experience, indie films pay about $200 to license a song. Recently, I placed a song in an indie film for $75. This was because one of my cowriters really wanted their first film credit, and the story/actors looked reputable. We spent $350 on the demo of that song; we lost $275. 
I
wish
I could say I make a full living doing music, and granted there have been some nice solid paychecks along the way. But, I don't make a living at it yet. I have a full time day job to fund my music career. And the reality is that most people in Nashville do as well, or they have a bread-winning spouse, parents or an investor. And these economic realities are not only at my career level. I had a friend who was nominated for a Grammy this year, and they couldn't afford to go to LA to the awards. They are obviously at the top of their game as a Grammy nominee, and they are also someone who has to pay the bills--just like the rest of us. 
5. Have you written any songs I would know?
If you watched
Hart of Dixie
then the answer is 'maybe' because I had some songs on the show. But more than likely, no. 
So are you depressed yet?!?! Please keep reading…
Look, I don't want to give you or anyone else the reality smack down. I am truly a positive person at heart, although it might not seem that way after reading this. :)  At the same time, I really don't want you to have wildly unrealistic expectations of the experience and the economics of pursuing a career in music. 
If you truly love writing and performing, and are willing to face the realities above, then move here and do it! I love living here and it's a great adventure for sure. It's like I always say, dreams are free but hustle (and hard work) is sold separately.
Rock and work on!