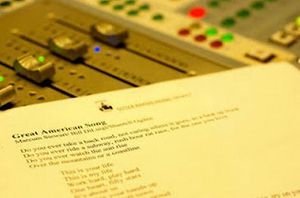 On January 26, "Great American Song" (DiLuigi, Ogden, Stewart) will be impacting at Country Radio! What this basically means in fancy music industry speak is that radio stations will begin adding the song to rotation and reporting spins each week.
Will you please help? Contact your closest country station
on this list
and request "Great American Song."
"It's about US, so raise your hands up!"