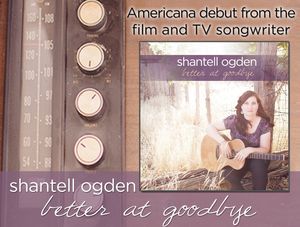 For the first time I'm promoting a record of mine to radio. And, I'm learning a lot about how promotion at radio works. So, here are a few tips for you artists who are about to embark on the same journey!
Just as a background, radio promoters essentially work to sell your record (and you as an artist) to radio stations and programmers. The cost of these services vary widely, but in the Americana market you're looking at about $5,000 for the life of the record (i.e. about three months worth of promotion). Americana promotes a whole record, not just a single. In the country market, a single is promoted. It's a very different story and price point, because typically in country there is a team of promoters that specialize in getting your single onto different stations and charts.
In the absence of funding for promotion, you'll be going the DIY route like me. Here are a few ideas to get you started:
1- Start by creating a plan.
When will the official add date be for radio (typically you will want to promote a few weeks leading up to the add date)? How will you handle all of the contacting? By yourself or with the help of friends?
2- Identify your contacts.
A full list of stations is listed on the Americana website of
reporting stations
, but I would also suggest reaching out to
Fred Boening (a radio promoter)
to ask him about a list of additional stations as well as an hour's worth of consulting. He not only promotes to radio, but he also helps indie artists succeed. It will be well worth your time and a small investment- believe me.
3- Start to connect on social media
. Find and like Facebook pages and follow on twitter.
This page on my website
has all the Facebook pages listed you can like. You can begin to learn more about the station and what kinds of music they are playing.
4- Prepare a one-sheet to go along with your cd.
 This will tell the programmer about the CD and you and an artist. Click here to view my
one-sheet
as a sample.
5- Join AirPlay Direct.
It's a site where radio programmers (and only programmers) can download broadcast quality tracks from your record.
Here's a sample
of my site. They also have advertising you can purchase to help spread the word.
6- Mail out your CD
. Remove the shrink wrap and put a sticker that says FCC Safe over the UPC code if there are no swear words on it. Put a couple of songs on the sticker that you want to highlight as featured tracks (sample below). Include the one sheet in the package you mail.
7- Follow up with calls and emails.
Programmers have call times when they accept calls about music.
Here's a list
of those call times for you, thanks to Fred. This is probably the most important step of all because stations literally receive hundreds of CDs every week. You want them to hear it, not get lost in the shuffle. :)
This is just a high-level outline, and I'm happy to say that this process is working for me so far. But, I could really use your help too…so will you please
call a station on this list
and ask them to play something from
Better at Goodbye
?
Look forward to hearing your songs on the air too- and please let me know if I can help you!