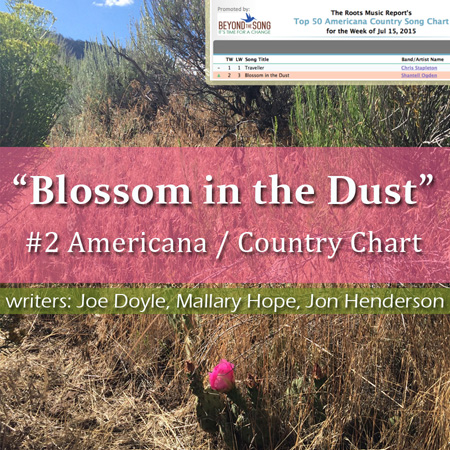 Break out the chocolate!
I just found out "Blossom in the Dust" from my new album
Ghosts in the Field
hit #2 on the Americana/Country Song Chart by the Roots Music Report! It's the highest rising single I've ever had as an artist, and I'm really really excited about it!
The song is about second chances, and although I didn't write it (Joe Doyle, Jon Henderson and Mallary Hope did), it really touched my heart and I knew it was a story I needed to share.
I want to thank all the stations who supported me as well as my awesome radio team Sherry Lynn Torix and Gary Bradshaw of
Beyond the Song promotions
! Dreams come true!
Click here to listen to "
Blossom in the Dust
!"