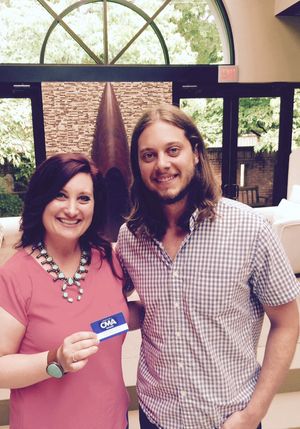 Today I took an exciting step in my music career by joining the
Country Music Association
(CMA)!
Brenden Oliver from the membership department even took a moment to welcome me in person during a very busy time of year (they are getting ready for CMA Music Fest in June).
"At CMA, we love welcoming new members into our Country Music family!" said Brenden. "It's great to meet a member face to face and hear what they've got going on in their world. We're excited to have Shantell as one of our newest members!"
It's a honor to be part of an organization that is dedicated to supporting the growth and heritage of a genre I love heart and soul:
Country Music
!