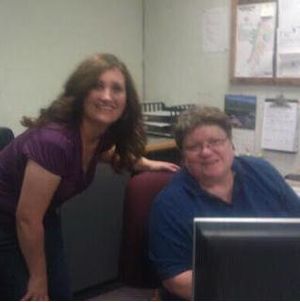 I recently had the pleasure of being interviewed by Kathy Farnsworth (above) at my hometown radio station, KSVC. It was like 'old home week' at the station because my former neighbor, Dianne Brienholt, works at KSVC as well!
I talked about being a songwriter on the Nashville scene, and what it's like to co-write and record in town.
In case you missed it, here are a few clips from the interview.