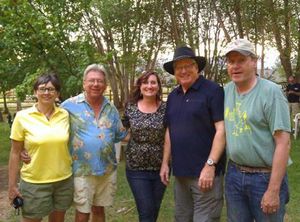 Entrada Institute Board of Directors: L to R: Annette Lamb, Steve Lutz, me,
Larry Johnson & Barry Scholl  
Last week was a real treat!
I was honored to perform at the third annual Apple Days Celebration (held at Robber's Roost) in Torrey, Utah sponsored by the
Entrada Institute
, a non-profit organization dedicated to supporting the arts and preserving the history of the Colorado Plateau.
Not only did I meet some wonderful new friends, but because it was close to my hometown some of my family and a few old friends were able to attend the show as well. Check out the photos
here
.
The afternoon of music kicked off at 1:30 with some very talented local and regional musicians.
Chris Proctor
, U.S. National Fingerstyle Guitar Champion, ended the evening playing what can only be described as mind-blowing guitar (I still love his Beatles medleys the best!). While at Apple Days, I couldn't resist some wood brick oven pizza (YUM!) and taking home a couple of bottles of 'ginger jam.'
Performing in Torrey was a neat connection to my family roots as well; my grandma and grandpa used to go dancing at the Big Apple dance hall just down the street from Robber's Roost.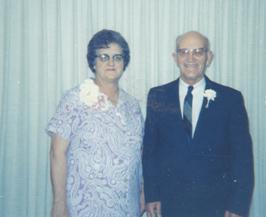 Grandma and Grandpa: Ella and Wayne Jenson

The weather was perfect, the sound was incredible and I think you'll agree that the stage had a pretty breathtaking backdrop too. Thanks to the kind folks at the Entrada Institute for the opportunity!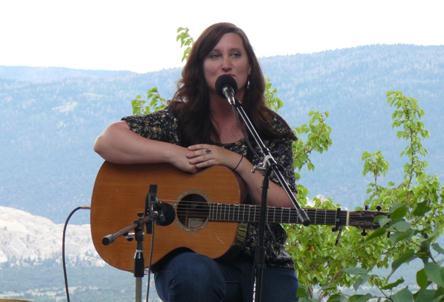 Shantell Ogden performing at Apple Days 2012