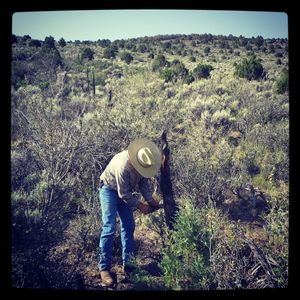 My Dad Fixing the Fence



In July, I spent some time with my family in Utah and because I'm still a cowgirl at heart, I got to go ride horses with my dad to fix the fence on our private cattle pasture. We run a herd of range cows on 797 acres in Bear Valley, Utah each summer.
According to dad, the portion of fence we were fixing was built during the Great Depression by the
WPA
. Most of the fence still stands, but we had to fix a few places that were down or broken.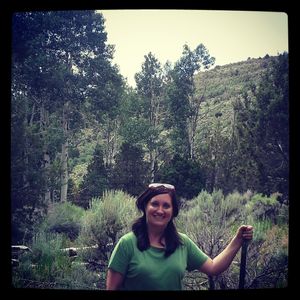 Me by the fence
It was hard work for dad, and I mostly just handed him wire and we visited.
Grateful I got to spend time with him and ride our horses (
click here for more photos
). Does my country heart good!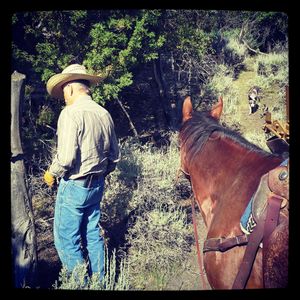 Dad, Champ and Rusty