CHERI CRANFORD – (615) 473-6837 – cheri@splashpublicity.com
(NASHVILLE, TN - November 7, 2023) - Nashville-based award-winning artist/songwriter Shantell Ogden is excited to release her new music video, "How to Make a Cowgirl" - the latest single from her new country/Americana EP, Love All In which was released in September. The video was filmed and directed by Athanasios Lazarou and premiered today on Shantell's YouTube channel. Watch it HERE.
"I'm really excited to share this video, and for everyone to see these real-life cowgirls in action," says Shantell. "It was a blast meeting everyone at Trish Franks Riding School in Franklin, Tennessee, and I'd like to thank them for opening up their barn to us for the video shoot."
Shantell wrote "How to Make a Cowgirl" with long-time collaborator Corey Lee Barker and J4 Wandass to give listeners a recipe for what makes a true cowgirl. The song was produced by Dave Smith (Toby Keith, Lee Greenwood), and industry veteran and multi-award-winning singer/songwriter Judy Rodman produced the vocals. "How to Make a Cowgirl" also reflects Shantell's early years as a highly-ranked competitive rider in 4-H and The High School Rodeo Association.
"...A whole lotta tough wrapped up in grace
Easy to love and hard to break
Mix a stargazer - barrel racer
Covered in denim and pearls
That's how you make a cowgirl..."
"The song has a down-home feeling, with an emphasis on country roots, so we needed to visually support that," said Athanasios Lazarou, the videographer/director. "I believe we captured the essence of the song shooting at the riding school with genuine cowgirls, giving us a glimpse at what it takes to make a cowgirl."
In addition to online outlets, look for the video to air on prominent television networks including Heartland TV and the Faith and Family Network.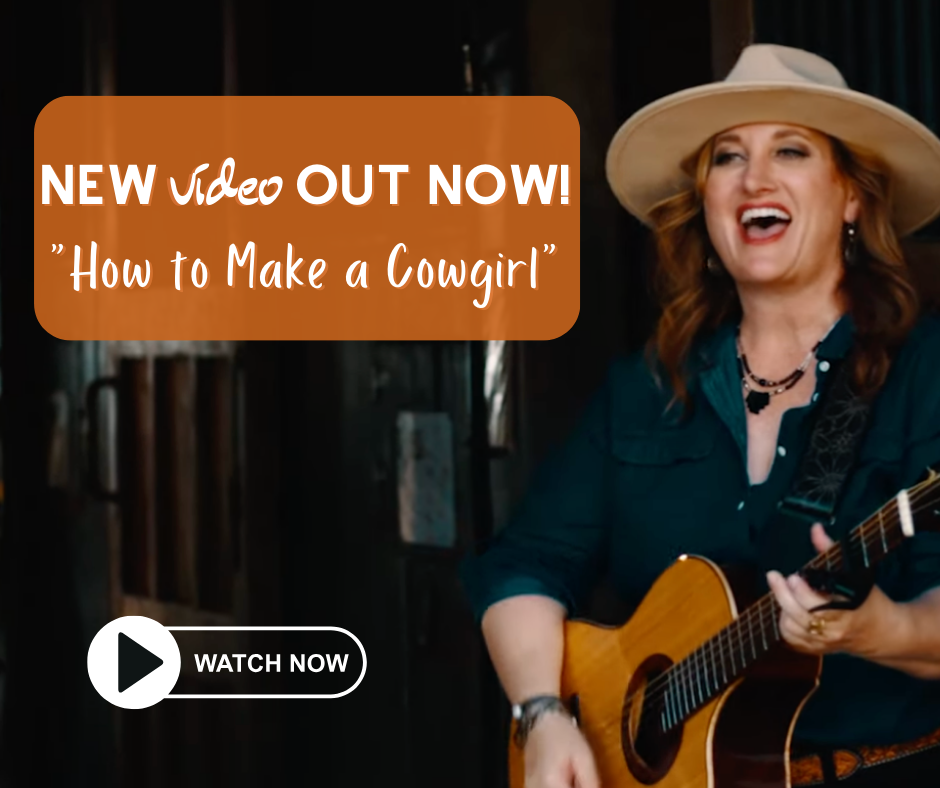 ABOUT SHANTELL OGDEN
Shantell Ogden's songs have received airplay on hundreds of country and Americana radio stations internationally, and gained impressive chart positions both in the US and Europe, including a #2 slot behind Chris Stapleton for her single "Blossom in the Dust." Shantell's music has also been featured in television shows, news programs, and more than a dozen feature films.

Born in Utah, Shantell brings the work ethic she learned growing up on her family farm to her life as an independent performing artist. Having toured nationally and in the UK and Ireland, her music has been praised by notable media outlets including Performer Magazine, No Depression, and Maverick Magazine (UK). 
Shantell has enjoyed extensive media appearances including Coffee, Country & Cody on Nashville's iconic WSM - the home of the Grand Ole Opry -Today in Nashville (WSMV-TV) and Good Day Utah (Fox 13). She has also appeared at many high-profile music festivals including Americana Fest, CMA Fest, and Tin Pan South. In recent years, she has opened for iconic country superstars, Sawyer Brown, Collin Raye, Sammy Kershaw, and Aaron Tippin..
###