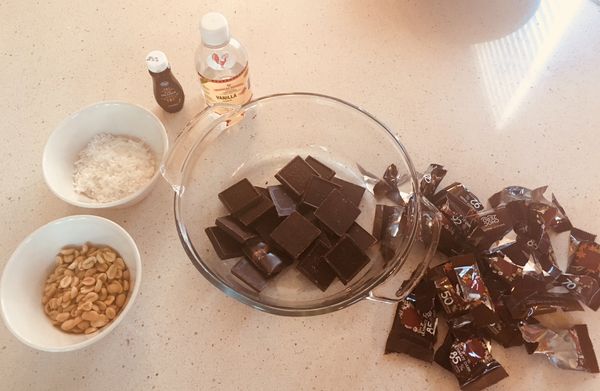 Last October I gave up desserts. For those of you who know me this is a VERY big deal as my sweet tooth is legendary. But, there was one thing I just couldn't give up: CHOCOLATE.
After trying a bunch of sugar free chocolates that made my stomach sick, I discovered ChocZero on Amazon. Their chocolate tastes great and is sweetened with monk fruit and not all those weird ingrediants no one can pronounce. This makes my tastebuds and tummy happy! Since I love baking, this led to me creating my own homemade barks with their chocolate.
Here's a recipe for one of them:
Music City Orange Coconut Bark
20 Squares of unwrapped ChocZero Chocolate (I use a variety of dark chocolates)
1/2 cup Unsweetened Coconut
1/2 cup Peanuts
1 tsp Vanilla flavoring (I like Mexican vanilla)
1 tsp Orange flavoring
(Orange Peel Zest- optional)
Melt the chocolate in the microwave for 30 second intervals (stirring in between) until fully melted. It usually takes about two minutes. Add the vanilla and orange flavor.
Line a dish with wax paper. Pour the chocolate into the dish. Add peanuts, coconut and orange peel (if you'd like) by sprinkling on the top.
Cool in fridge for a couple of hours until set. Cut and devour!