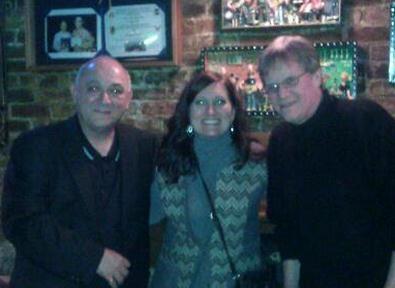 L to R: Cappo, me and Dave Carew, music journalist
Garry Fedele (aka Cappo) has been hosting an annual benefit for the
Nashville Humane Association
for more than 20 years, and I had the pleasure of performing at this year's event (featuring Andrew Kugler on percussion) held at
Douglas Corner
on Dec. 3, 2011.
The room was packed and thanks to the generosity of Cappo, the patrons and performers an impressive list of goods were donated to the Humane Association- from pet food and treats to toys and collars.
As the proud owner of a rescue dog myself (see Jessi Lu
here
), it was a pleasure to perform and support this important cause. Christmas is about giving- and that includes remembering our furry friends!