Click above for some of the sights and sounds!
It's not every day you sit next to Grammy winners and nominees on stage---unless you're friends with some pretty Fierce Females!
It was an amazing experience to share a night of storytelling and song at Tin Pan South 25 with these amazing women...
Shelly Peiken
-  a multi-platinum Grammy nominated songwriter who is best known for her #1 hits "What a Girl Wants" and "Come On Over Baby". She earned a Grammy nomination for the song "Bitch" recorded by Meredith Brooks. She's had hundreds of songs placed on albums, and in TV and film.
Jan Buckingham
- Two-time Grammy nominated songwriter/producer/publisher with songs cut by Whitney Houston, Melissa Manchester, Englebert Humperdink, Gary Morris, George Jones, Tammy Wynette, Tim McGraw, Pam Tillis, Brian White, Lee Greenwood, Juice Newton, The Osmonds, Crystal Gayle and many more.
and...
Leslie Ellis
- Grammy-winning singer Leslie Ellis started her career a session vocalist for Sony Music, singing demos and background vocals for Celine Dion, Barbra Streisand, Faith Hill, and Toni Braxton. She's had dozens of dozen of independent cuts, including a #4 HotDisc chart single in the U.K. In February, Leslie released a new duo project with her platinum-writing husband Casey Kelly ("Cowboy Rides Away" and many more hits).
I will never forget this night, and appreciate NSAI, the sponsors and especially all the music fans who make it all possible!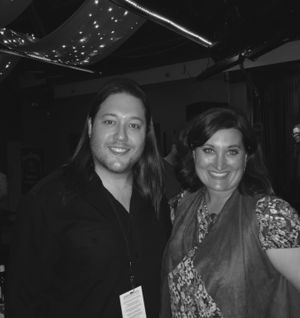 Thanks to SESAC's ET Brown for coming to the show!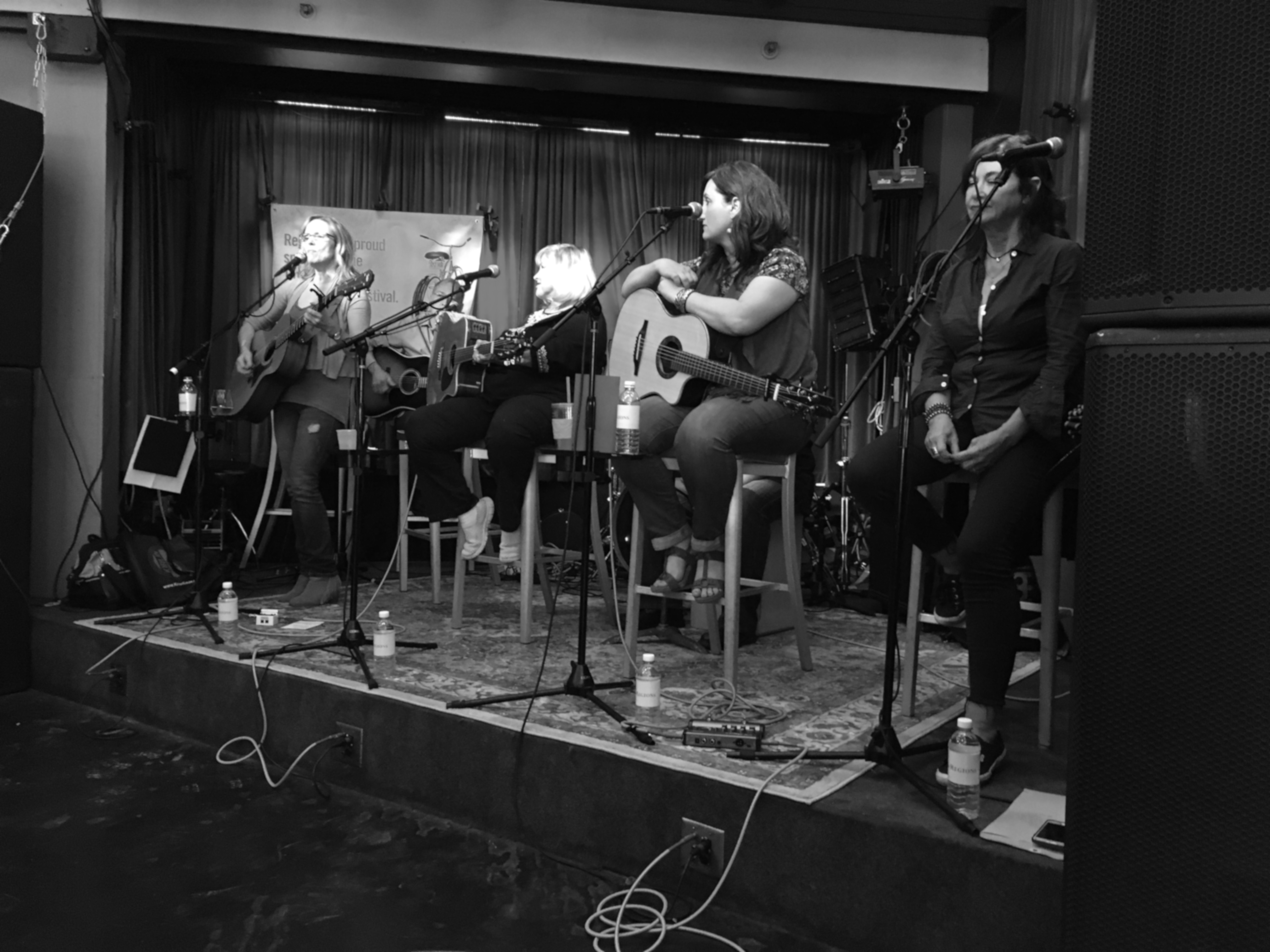 Fierce Females: Leslie, Jan, Me and Shelly